DB-1 Drawbar Controller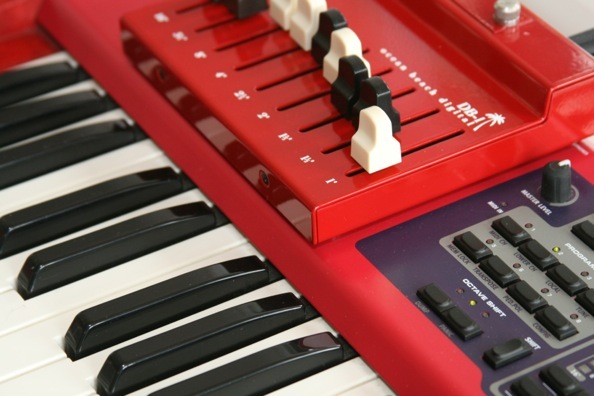 The Ocean Beach Digital DB-1 Drawbar Controller is an innovative MIDI accessory that was designed for the Nord from the ground up. We used a mid 1950s Hammond B-3 drawbar handle as the model for our custom knob and preserved the B-3s spacing and travel distance. It's very simple to configure and no external power supply is necessary. There's even an extra set of MIDI jacks and a built-in MIDI merger, so you can still connect to the rest of your MIDI gear to your Nord.
The reviews keep pouring in and they've been overwhelmingly positive. There's one in the October 2011 issue of Keyboard Magazine and you can see their short video demonstration here.
Firmware upgrades are always free and can be found in the Support area of the website.
DB-1 Configurator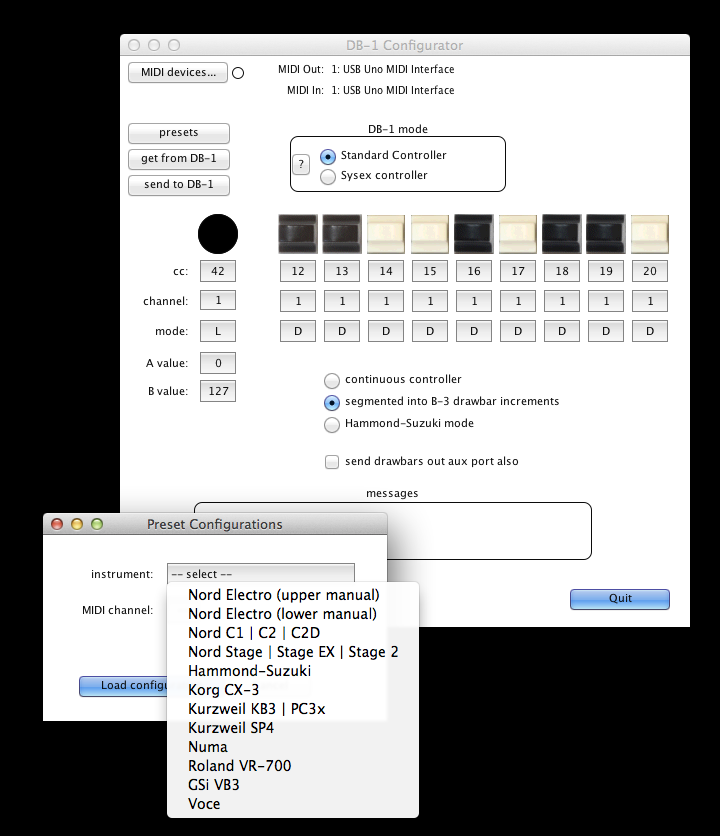 Setting up the DB-1 for Nord keyboards has always been a snap. You just set the DB-1's selector switches and off you go - no computer necessary.
But by using your Mac or PC, you can have complete control over the DB-1 and configure it lots of different ways. You can program each of the DB-1's drawbars to send any MIDI CC on any MIDI Channel, so you can use it with most tonewheel organs, with any virtual (software) tonewheel instrument, or even as a generic control surface for your DAW.
The Configurator is free.
Stage Plate 73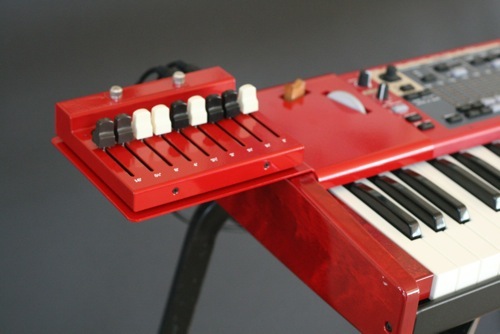 This accessory was designed specifically for the 73-key Stage 2 Compact and provides a sturdy shelf to the left of the mod wheel and pitch stick for your DB-1. The Stage Plate 73 attaches securely to the Nord by using existing screw holes. The kit come with thumb screws which replace two of the Stage's Philips head screws. When you get to your gig, spin off the thumb screws, attach the plate, and put the screws back on. Takes about ten seconds. Check out the instruction sheet to see just how easy.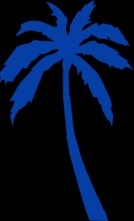 Ocean Beach Digital
4876 Santa Monica Ave #162
San Diego CA 92107
+1 864 372-9227